"LAPC is a church that has a history of dynamic, inclusive, and radical ministry. This church plays a critical role as a hub for social justice and advocacy here in the neighborhood and the broader community.

People are craving a place where they can wrestle with the big questions of faith, experience stirring worship, and engage in liberating work. We want folks to know that LAPC is that place."

The Rev. David F. Nunn-Telfort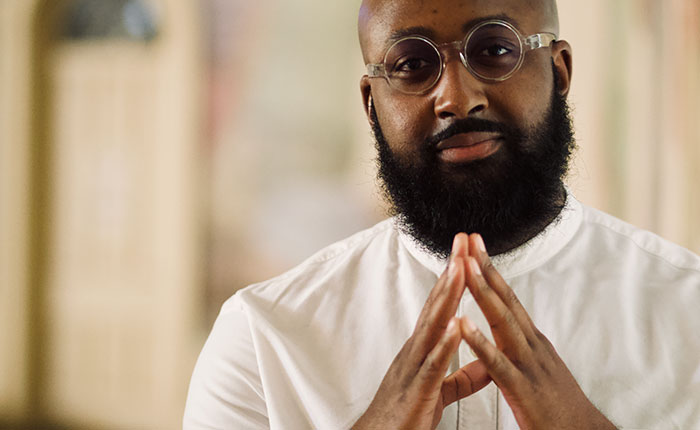 Contact Rev. Nunn-Telfort
Email: dtelfort@lapcbrooklyn.org
Tel: (718) 625-7515
Facebook page: fb.me/davidjam
Twitter: @DavidFTelfort
Instagram: @davidftelfort
​​Rev. Nunn-Telfort to Step Down as Pastor of LAPC
In January 2021, Rev. Nunn-Telfort announced his resignation as Pastor of Lafayette Avenue Presbyterian Church, to be effective August 31, 2021. In his announcement to the Congregation and Friends of LAPC, Rev. Telfort said, "I am only leaving because it is the right decision for me and my wife to be." Watch Rev. Nunn-Telfort's Video Announcement at the LAPC YouTube Channel #lapcbrooklyn
View the video message from Church Leadership on Rev. Nunn-Telfort's resignation and next steps in the search for a permanent Pastor.
Search for Interim Pastor Launched
The Church's leadership has initiated the next steps in the process, which is to launch the search for an Interim Pastor to guide the Congregation during this transition period (Read the Job Description).
Subsequently, the Church community will undertake a process that will lead to the search for its new Pastor, a process that engages the entire congregation which is unique to Presbyterian Churches and only a few other denominations. Updates and on-going communications are a crucial part of that process.