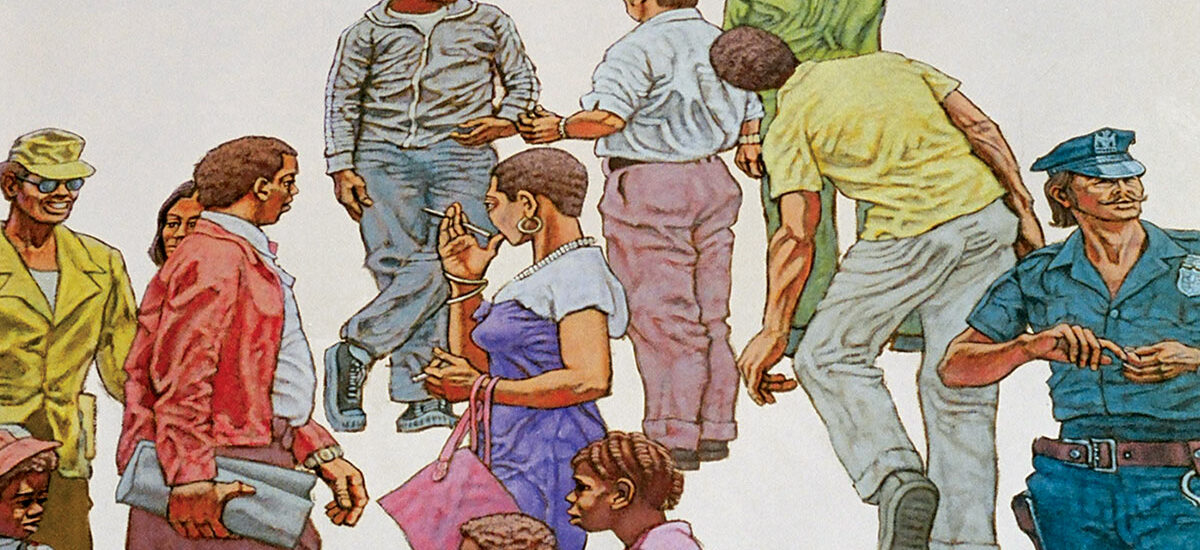 Elise Woodward Stutzer left a bequest in 1976 that enabled the church to commission the "Cloud of Witnesses" murals (Hebrews 12:1-2) that now surround the sanctuary.
Hank Prussing, then a recent graduate of Pratt Institute, conceived the mural to reflect the diversity of the community and the church. He went out into the streets of Fort Greene, taking photographs of neighborhood people and activities.
In contrast to the stained-glass windows which showcase the reverence and grandeur of worship, the 300-foot mural wrapping around the sanctuary brings home the essential role the surrounding community plays to this vibrant church's continuing mission of service.
In 2018, the artist returned to LAPC for a discussion, recollections and Q&A. View the video, produced in collaboration with Pratt Institute, at our YouTube Channel #lapcbrooklyn