CELEBRATE GOOD NEWS!
Lafayette Avenue Presbyterian Church Awarded Prestigious $250,000 National Fund for Sacred Places Grant.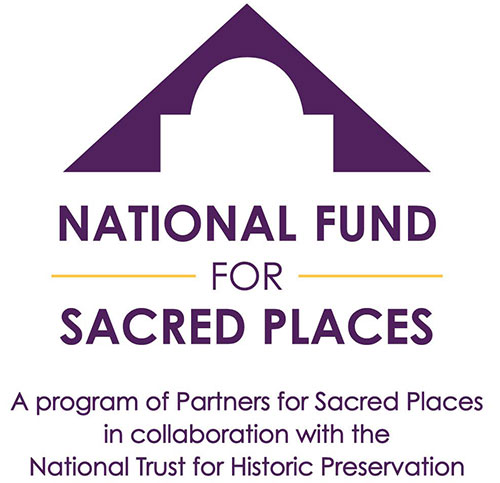 LAPC is one of only 16 houses of worship nation-wide to receive an invitation to join the 2020 National Fund for Sacred Places (NFSP), a grant-making and support program of Partners for Sacred Places in collaboration with the National Trust for Historic Preservation.
This highly prestigious grant provides up to $250,000 in a 2-to-1 match for restoration projects. And LAPC is the first Presbyterian church in New York State to be invited to participate in the National Fund program!
​
This award represents a momentous opportunity for our church as we approach the next critical phase of our 22-year capital restoration effort.
OPENING DOORS: The Campaign for Lafayette Avenue Presbyterian Church will raise the funds so desperately needed to repair the deteriorating foundation, front brownstone façade and study tower, entrance doors, and monumental Tiffany stained glass triptych.
A message from Rev. NunnTelfort
"OUR CHURCH is part of this year's cohort for the prestigious National Fund for Sacred Places!

This means we are recognized for being a church with a long and fruitful tradition, current relevance in our community, and an exciting future.

As an important part of my legacy at LAPC, it would mean so much to me to have your support for this capital campaign. Let's work together to make sure our beloved church building stands for generations to come; a beacon of light and liberation for the world.

Join us on this amazing journey!"
The Rev. David NunnTelfort
Learn more about this Community endeavor
VIEW the official "Community Announcement and Press Release" here.
VOLUNTEER to get involved in this vitally important capital campaign! There are opportunities both large and small. Please email our Capital Campaign Team at: openingdoors@lapcbrooklyn.org
DONATE: If you feel moved to send us a donation right away, please use the "Donate" button. Or you can mail us a check to the address below – and remember to write "Capital Campaign" in the memo line.
​
We are so very grateful for your time, talent, and treasure. Thank you!
THE CAPITAL CAMPAIGN TEAM:
Deb Howard, Janis Russell, Kass Minor, Evan Bjornen, Craig Bannister, and Jonathan King