Why have we initiated the Opening Doors Capital Campaign?
To uphold Lafayette Avenue Presbyterian Church's place in the community as a beacon of hope and justice, it is imperative that we address critical structural issues and make our building the foundation of our mission and service, accessible to all.
The construction project for which we need to raise the funds will address critical structural issues requiring major work on the building. To describe this work, the campaign produced a video with our architect Walter Sedovic pointing out the structural issues in the front foundation walls which make this restoration and capital campaign so necessary.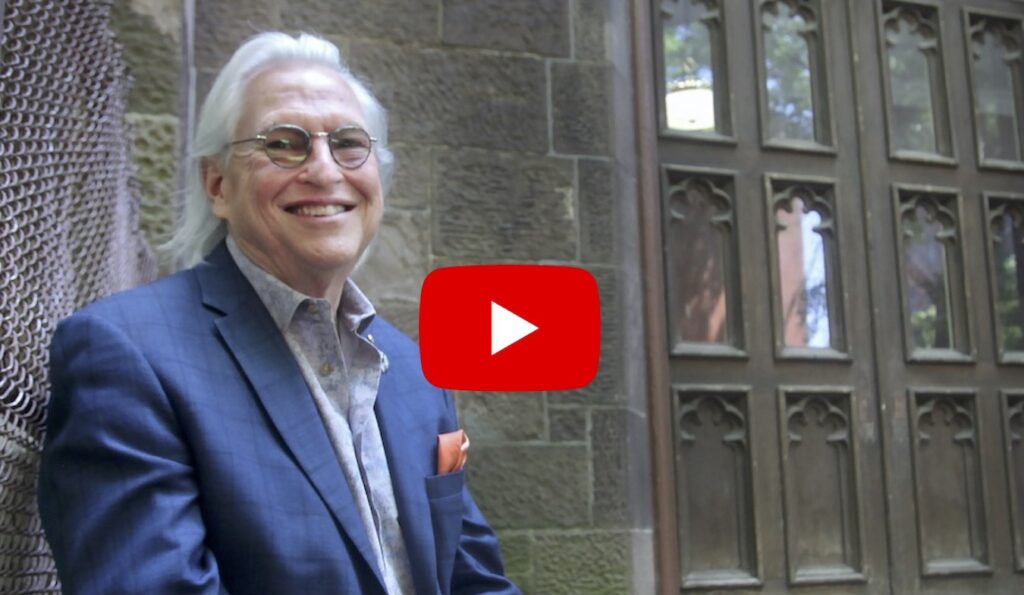 What needs to happen?
The first phase of the project which we hope to begin in late Spring 2022 includes masonry work to waterproof and stabilize the front foundation walls and brick piers which support the front façade, narthex and arch above. The current configuration of roof water which spills down onto the front façade (the cause of the deterioration) will also be redirected and the front entrance doors restored with an ADA compliant ramp added and one door made electronically operable.
How are we going to make this a reality?
The Opening Doors campaign has engaged the assistance of Partners for Sacred Places as our campaign consultants. Starting in Summer 2021, the Planning Team began working with Partners to help us organize our campaign, identify donors and recruit Steering Committee and Task Force members from the congregation and community. The Steering Committee began meeting in January 2022 and will lead the Opening Doors Campaign through its various stages.
When will all of this begin?
Our next steps are for the Partners team to to lead us in gift solicition training in preparation for the launch of The Opening Doors Campaign in February!! In March, April and May of 2022, the Opening Doors Campaign will begin our fundraising efforts by first approaching congregational members and friends to make a three-year pledge commitment. We hope to then hold a groundbreaking ceremony in May and expand the campaign to the community at large.
Get Involved, Volunteer
Get involved! If you are interested in working on event planning, community outreach, marketing, individual solicitation and outreach to our diaspora and descendants of historic families, grant writing, or the construction project oversight, email us at openingdoors@lapcbrooklyn.org
Thank you
The LAPC Opening Doors Campaign wishes to thank the support of the National Fund for Sacred Places, the New York Landmarks Conservancy's Sacred Sites Program and the team at Partners for Sacred Places as well as those who have already pledged to the campaign!!
If you feel moved to send us a donation right away, please use the "Donate" button. Or you can mail us a check to the address below – and remember to write "Capital Campaign" in the memo line.​

We are so very grateful for your time, talent, and treasure. Thank you!