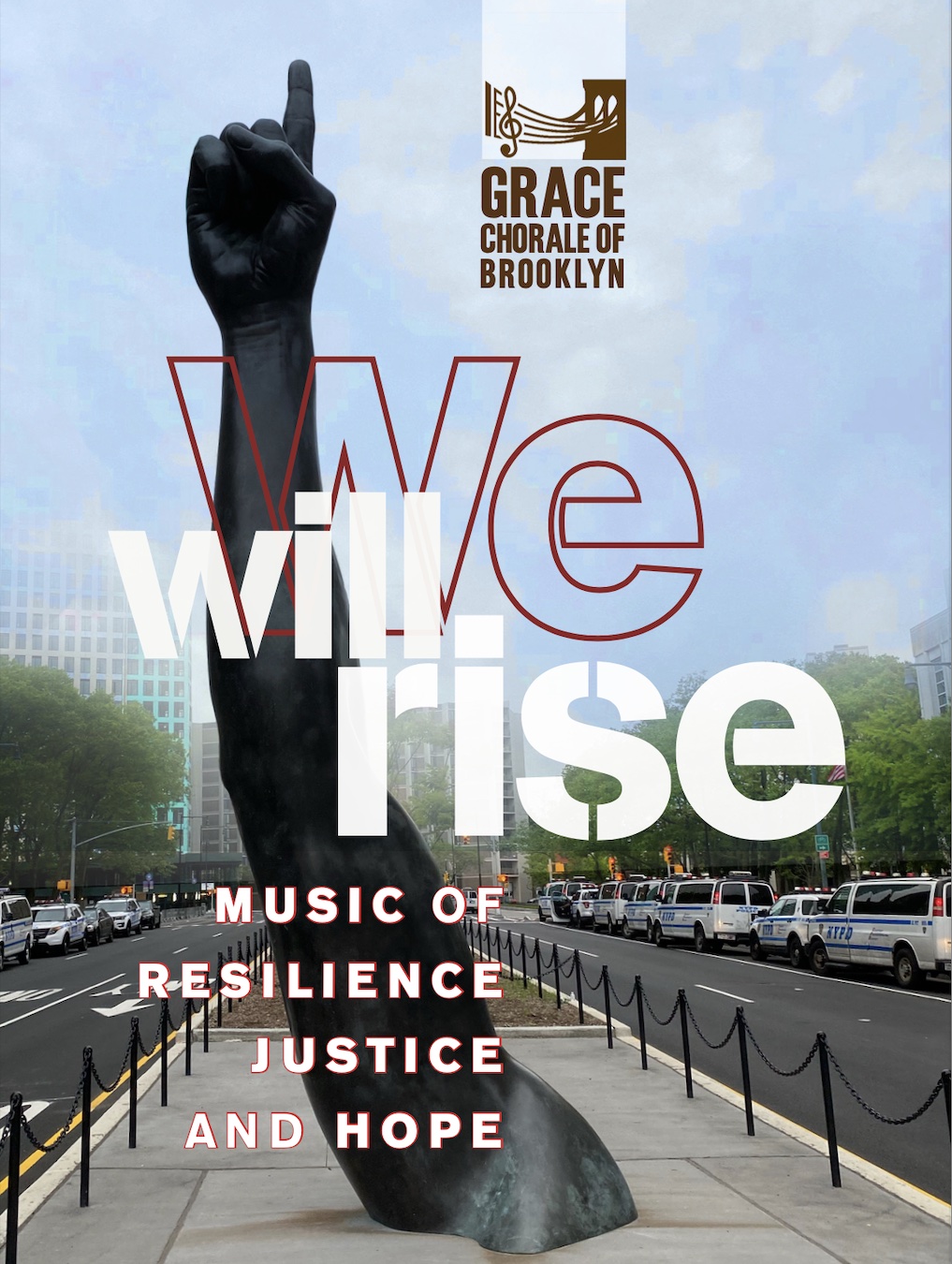 Grace Chorale of Brooklyn Spring Concert
We Will Rise : Music of Resilience, Justice and Hope will feature three works from female composers who were inspired to create art as a way of grappling with societal challenges. Performed with a 30-piece Orchestra and Soloists.
Though the composers hail from three very different generations, all three works deal with common themes of human struggle, including racism, sexism, and survival in times of devastating epidemics. The Grace Chorale of Brooklyn will bring these themes to light through the power of choral music, giving voice to the resilience of the human spirit.
Click Here to read more about the program and to purchase tickets.
Lafayette Avenue Presbyterian Church is proud to once again be hosting Grace Chorale in this space.